VENDOR REGISTRATION
PREQUALIFICATION OF SUPPLIERS AND CONTRACTORS
Supra Investments Ltd is a full-service industrial organization that specializes in supplies, construction, engineering, installation and integration, wishes to engage the services of competent and reliable Suppliers/Contractors with verifiable track record in Nigeria. Suppliers/Contractors who are experienced in areas given below are required to please apply. The areas are:
A. SUPPLY
Motorcycles and tricycles
Water pumps
Generator (1-1000KVA); both diesel and petrol powered
Water pumps (surface, submersible and transfer)
Sewing & weaving machine
Block molding machine
Volcanizing machine
Carpentry tools
Stationaries supplies
Hair dressing equipment
Barbing equipment
Road construction suppliers
Residential construction suppliers
Wood material
Electrical power generation equipment
Plumbing material
Vehicle
Office furniture
Office electronics and cooling
B. SERVICES
Civil, electrical and mechanical contractors
Road contractors
Coal and Iron Ore exploration drill rigs and accessories
Courier and logistics service
Customs Clearing Agents
CONDITION FOR ELIGIBILITY
To be considered for pre-qualification, contractors/suppliers are required to Download and complete the Vendor Registration form from our website www.suprainv.com, as well as provide the requested documents contained in the registration form.

DOWNLOAD VENDORS FORM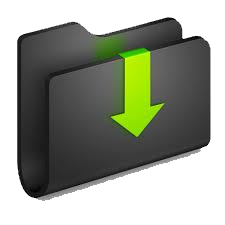 Click to Download
SUBMISSION OF DOCUMENTS
• All pages of the Registration Form should be signed by the company's Managing Director or any authorized signatory.
• All prequalification documents should be bound and submitted in a sealed envelope boldly marked "PRE-QUALIFICATION FOR VENDOR REGISTRATION" at the left hand corner of the envelope. It should also clearly indicate the name of the company, mailing address, mobile number, the scope and category applied for as well as the items contained.
• Applications should be sent to the address below on or before 12:00pm on 26th August, 2016.

The Head, Procurement Department
Supra Investments Limited,
10, Adamu Attah Close,
Off Samuel Jereton Mariere Road,
Zone B Extension,
Apo Legislative Quarters,
Abuja, FCT
Alternatively, you can scan the document to contractorsupply2016@suprainv.com as PDF. All the attached should be properly labeled and zipped into a folder. Applications should be per scope and category and documents for each scope and category must be in separate envelopes or Zip folder, clearly and boldly labeled as indicated in the list of Mandatory Document.